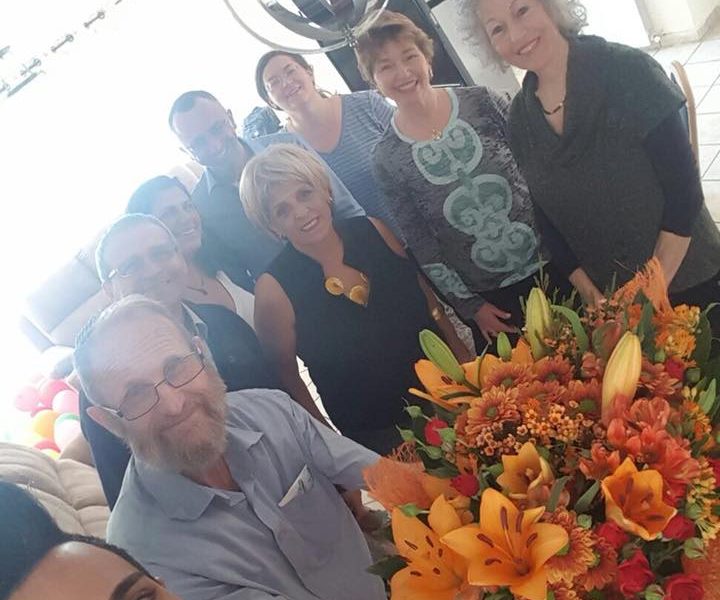 Visiting George Natsi – Hate Crime Victim
Yesterday we visited George Natsii – a bus driver with the Kavim company, he was violently attacked last Sunday.
George told us that during the ride he stopped the bus to take a picture of a parked car that he accidently scraped.
Suddenly, a group of youths started to call him "Arab, Arab" and threw large stones at him. He was injured in the stomach and back, and even set upon by their dog who bit him on his scalp as he lay on the asphalt being kicked by this racist gang.
One woman came to George's aid. She had her head covered – in the Jewish religious style, she brought him water and a first aid kit.
"I want to find her and thank her," he told us.
George's family have lived in Jerusalem for more than a century, since fleeing the Armenian Holocaust. He married five months ago, lives in Jerusalem, but has decided never to return to work on the bus lines in the city.
We embraced George and promised to continue to be by his side as necessary. George was happy to see our group and even took this selfie!
As the attack was caught on video cameras we demand that the police work to identify the attackers and to bring the racist assailants to justice ASAP!